Welcome to African Dream Foods
Established in 2021 by a multinational team of wildlife enthusiasts, hot sauce lovers and impassioned entrepreneurs, African Dream Foods is a purpose-driven fair trade company that crafts socially-conscious hot sauces and spices in order to deliver authentic flavor and promote wildlife conservation.
Our promise
From our conservation mission to our ingredients and production practices, we're all about the good stuff at African Dream Foods.
Buy any bottle from our small-batch artisanal lineup and we promise your purchase is:
Meet the Dream Team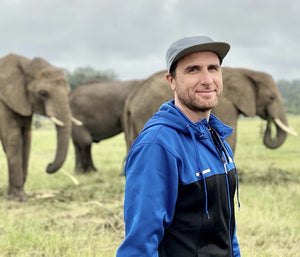 David Schmunk
Founder & Managing Director
An entrepreneur with a case of wanderlust, David wanted to create a business which combined his passions for travel, hot sauce, and spices with Africa, photography, and wildlife conservation. His vision was to bring the amazing tastes of natural foods from Africa to the world, while establishing a positive impact on local communities and wildlife.
"Those who don't risk, don't drink champagne" — Russian Proverb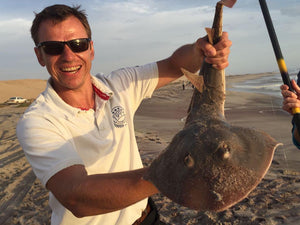 Artur Schmunk
Director
Artur first visited South Africa in 1997 and it was love at first sight. He moved there in 2006 and is, undoubtedly, the country's biggest fan. Artur spends his days as an airplane mechanic and bush pilot and is also considered the ultimate family man. He approaches every obstacle with a sense of humor and smile and has a unparalleled zest for life!
"Nothing comes from nothing" — German Proverb
Katya Ostrova
Business Development & Project Manager
Russian by birth, American by education, Indian by heart, and African by calling, Katya believes humor is the spice of life. She does have a love of spices, although she tends to walk on the mild side of the heat index. As a part of ADF team, Katya is inspired to make the world a tastier place. She practices yoga, enjoys healthy cooking, and reading philosophy books.
"It always seems impossible until it's done." -Nelson Mandela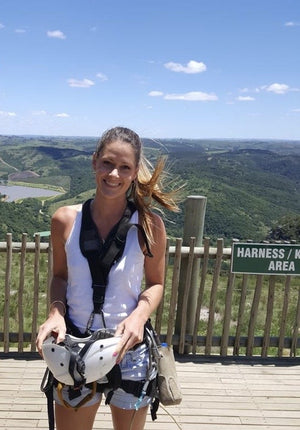 Kimberly Aukett
Head of Sales
Kimberly spent years working in Sales, Project Management and Recruitment in New Zealand and the U.K. In 2014 she decided to lose the suits and heels (well, most of them), and travelled to South Africa to fulfill a dream of volunteering with big cats — and she has never looked back. As part of the team, Kimberly utilises while giving back to her greatest loves: wildlife and Africa.
"Just because my path is different, doesn't mean I'm lost" — Gerard Abrams
Natasha Jebens
PR & Marketing Lead
Finishing her degree while working as a white river rafting guide, Natasha truly has an adventurous spirit. A love for food and travel, she has backpacked around the globe, tasting and cooking as she went, and finally settled back home in South Africa, where she believes the best flavors are! Growing up in Africa instilled her love for all things nature. Traveling the world showed her how we have to save it.
"Time is an illusion. Lunchtime doubly so." — Douglas Adams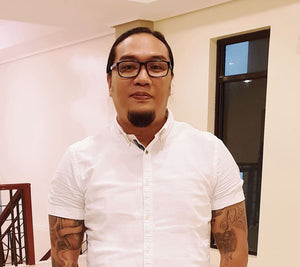 Jun Verallo
2D/3D Graphic Designer
Born and raised in the "Queen City of the South", Cebu City Philippines, Jun began his design career in 2006. He has a particular interest in Graphics, Branding, and Packaging Designs with many clients all over the world. Aside from graphics, he also loves lifting weights in the gym and doing boxing for cardio. During his free time, he loves going to the beach and spending time with friends and family.
"The way to get started is to quit talking and begin doing…" — Walt Disney
Wildlife Conservation
We donate a portion of every single bottle sold (between .10 and .40 cents) directly to conservation organizations that are actively fighting to protect endangered animals across the African continent.